Peerless

Volume 22 - Scroll

← Prev
Chapter 209
Next →

Chapter information

Rōmaji

Mūso

Nihongo

無双

Corresponding

Episode 69 and Episode 70

Story and Art by Rumiko Takahashi
Peerless is 209th chapter of InuYasha manga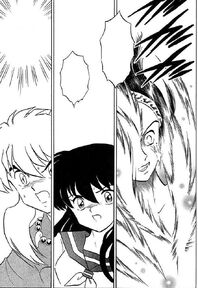 Characters in Order of Appearance
Edit
In the Episode 69 of anime, when Kagome came to see Inuyasha in the fedual era, she found that Inuyasha is fighting with Musō.
Ad blocker interference detected!
Wikia is a free-to-use site that makes money from advertising. We have a modified experience for viewers using ad blockers

Wikia is not accessible if you've made further modifications. Remove the custom ad blocker rule(s) and the page will load as expected.