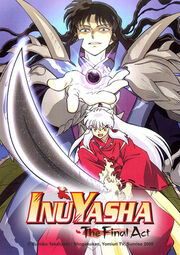 InuYasha Kanketsu-hen (犬夜叉 完結編, "InuYasha: the Final Act") is the second InuYasha anime series which covers the last 20 volumes of the manga (published since the end of the first series), with the original staff and cast and in terms of plot picks up where the previous series left off. Viz has confirmed an English adaption at its panel at comic-con. It began to air on October 3, 2009 and ran weekly on Vizanime.com with subtitles.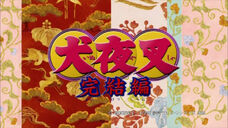 Opening Theme
Edit
Ending Themes
Edit
Episodes
Edit
Some fans were upset with the mangled and fast-forwarded plot line. The Final Act left out other stories in the manga, all for the sake of wrapping up the story faster.
Ad blocker interference detected!
Wikia is a free-to-use site that makes money from advertising. We have a modified experience for viewers using ad blockers

Wikia is not accessible if you've made further modifications. Remove the custom ad blocker rule(s) and the page will load as expected.